I initially contacted Damien Dark (a.k.a. D-S Dark Angel) of The Dominion Order to find out details of an upcoming show and along the way was introduced to a collective of DJs that share a singular vision. Read on to find out more about The Order's ambitious plans and distinctive outlook.
Let's kick this off with a summary of The Dominion Order's various activities.
Playing out
This is of course one of the great pleasures all DJs love and in this respect we are no different, but we do have our own approach to this as we are independent and self sufficient and intend to stay this way. We are a collective that push the vinyl and the 12's or, as we call it, 'The Art'.
So we are all about the music and the Underground. It is where we all come from. In all things the quality of music and skill of the DJ are the most important things to us. An unspoken rule that we follow to the letter. Who am I kidding? I speak about that all the time.
On Camera
Our streams run on a 247 basis. We broadcast every evening from our HQ and the booth which is called The Nautilus Mk4. Each soldier spins an average of 4 to 6 hours per week live. We do this because we have a genuine passion for the music and the 12's.
As well as this we also all have huge collections, so why not spin them? One of the pleasures we all get from this close collective nature we have, is listening to another soldier spin tunes the other might or might not have and the different way we all mix them. Every DJ has their own style and take on how and when to mix. I personally find this fascinating.
Off Camera
We spend as much if not more time in The Hive, the part of our HQ that is never seen on cam. Here we conspire about our future plans and check our progress to make sure we're on course.
We are all producers and there are creations being made that we will let loose upon the world when the time is right.
To complete the intro, it would be worth clarifying the use of 'D-S' in your handle.
All DJs who join us are classified as 'Soldiers of The Order' this is why you'll always see 'D-S' (Dominion Soldier) before our names when we post etc.
Talking about playing out, you've got an upcoming night with a friend of this blog. Could you supply us with some details?
The Hellfire Club, 29/6/2019, at the Unit, PyeBridge, Industrial Estate DE55 4NX
This is part of our Alliance stage of events. We have always believed that there are other like minded junglist organisations/collectives/ravers lurking about on our little island and we were fortunate enough to come to the attention of the Junglesoundz organiser Sid Braithwait. He suggested that we should join forces and work together with him and Shane ArdKore of The Unit (this venue is perfect for our approach, a true venue for the underground). So, it could be said we've formed a trinity of sound for this.
Can we just clarify what an Alliance event is?
Alliance events are the coming together of multiple organisations/collectives who all push the art of the DJ. Vinyl and quality music. As we proceed through time the numbers within this Alliance will grow. But I will be harsh regarding acceptance and this will maintain quality of tune and skills.
On the flyer, I notice the alphabetic ordering of the DJ list. Does this reflect the collective spirit of The Dominion Order?
Yes, the way the DJs are listed on the flyer does reflect our ideology towards music. We are not driven by ego, we are truly all about the sound and the Art of the DJ. Where our names are placed on a flyer mean nothing to us, all we ask is spell our names correctly.
Some of those DJs were mentioned in our Junglesoundz article. How about you introduce some of the Dominion Order contingent?
In no particular order of preference as they are all very strong and skilled at what they do.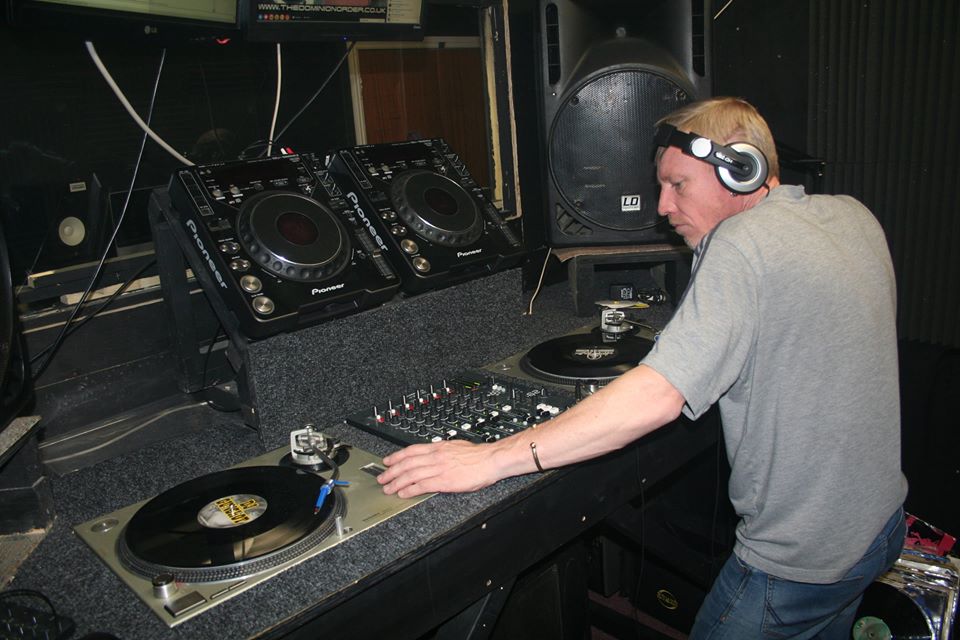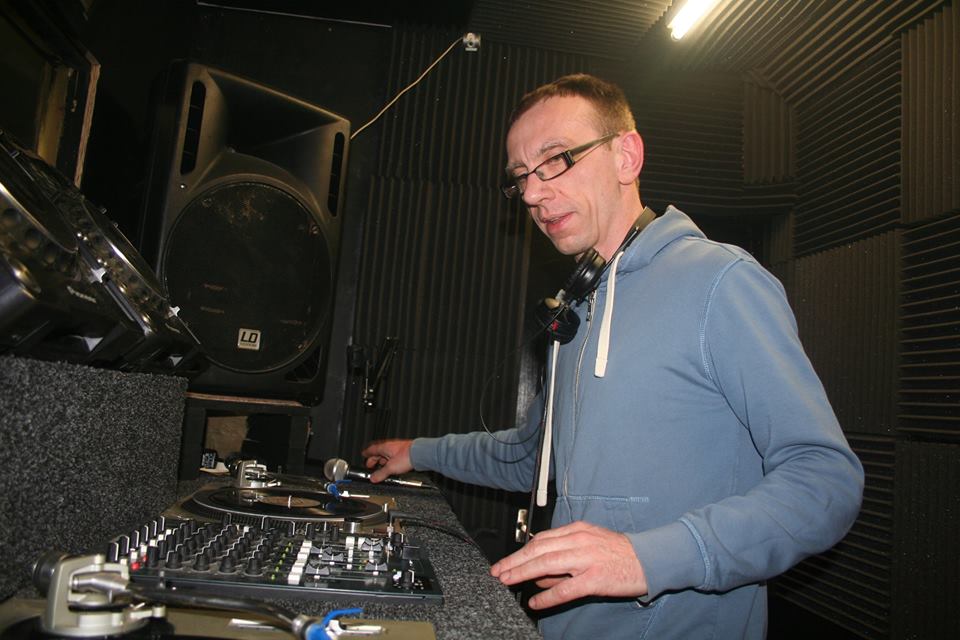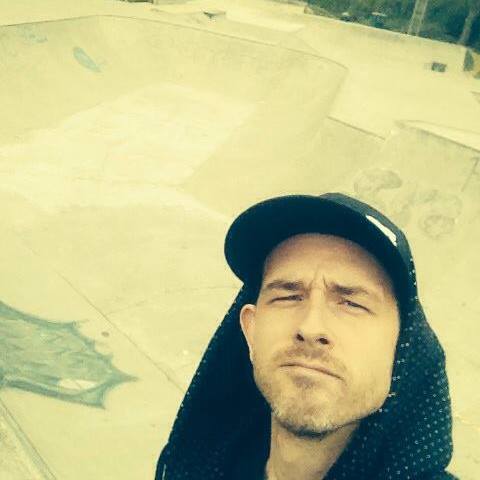 I have always had great respect and confidence in all who spin on and for The Order so with this in mind I selected these soldiers for this night, others will appear at future events.
So, let's turn to the radio show. When and where is the best place to view the show? And what's the best way to interact with DJs?
The Order broadcasts every evening on 3 high quality video platforms as well as one audio only platform. These streams run on a 247 basis. None are 'primary streams' because they are all, as I say, of a high quality. Our time table can be found on TwitchTv plus our various social media platforms.
The video streams are TwitchTv, PeriscopeTv (via Twitter) and YouTube. The Audio stream is Tunein.
Our 5th stream is Facebook live, this stream is limited to live shows only mainly due to the pointless restrictions, poorer quality and stupidity of the way Facebook deal with music played by DJs. That's all I am willing to say about Facebook or I'll go into a rant. Even so, it is a good 'window' into what we do as far as our DJ activities goes.
Like all others DJ's do, we enjoy playing for the love of playing. Our Passion for the music is sincere. We can and do monitor all of our streams from The Nautilus so we can speak to the listeners regardless of what platform they listen/watch us on.
Having watched your own performances on the show, I'm struck by how excitable you are behind the turntables. I've got to ask, where on earth do you get that energy from?
My Energy levels. Hahahahaha. It's something in the music plus something within me that combined makes it impossible for me to be still. I've always played this way. Live at an event, at a house party, or just simply going through my 'ammo', my enjoyment is real and whats the point in hiding it? When I speak about the Passion and the Art of the DJ. I mean it.
In the introduction, you mentioned production as one of your outlets. Are there any upcoming releases that readers should be aware of?
A lesser known component of The Order is that we are also producers, with a plan, so with this in mind we are currently building our catalogue of ammo. Nothing will be released until we are happy with the end results. We are, as I suspect many other producers are, our own worst critics. I can't really say anything more about what's to come at this stage as we don't want to 'show our hand' just yet. But, it's coming and it will be good; good enough to play decades from now. This is what we're aiming at. I can't lie about this, I am excited. Vinyl release of course.
So, you're running a recording studio as well as the radio?
Dominion HQ is made up of The Nautilus Mk4 (DJ Booth) and The Hive, where we listen to the various stages of the tunes we're making. The Hive is fully kitted out with all we need to create the music that drives us. Much of the way we operate is derived from our oldschool origins, so we never discuss the tech or methods we use to create the sounds we use outside of our Collective. We feel that the 'oversharing' of this kind of information has led to the 'sameness' often complained about with most music.
Right, so we've covered quite a bit of the collective's present activities. Now I'd like to know where all of this started.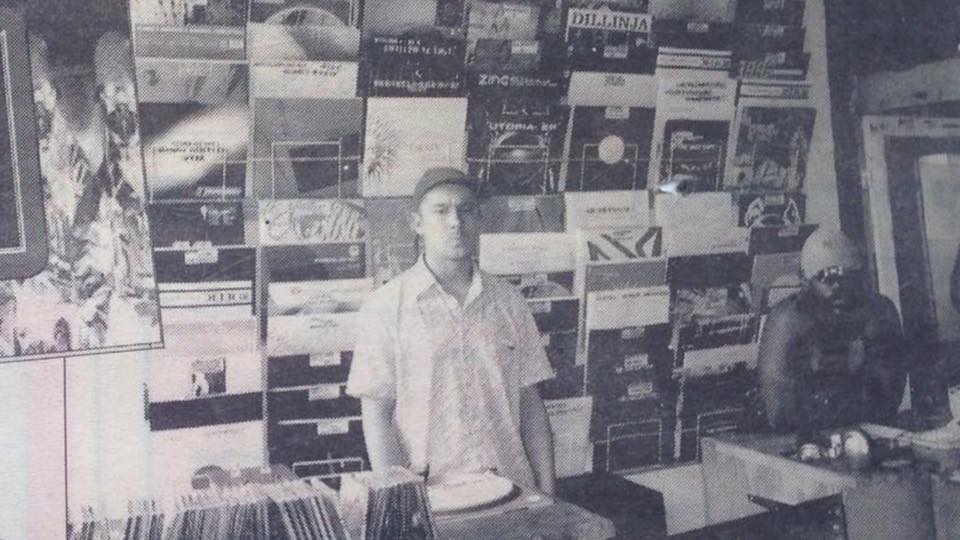 There was a record shop in Hertford town centre, a very unusual location for such a shop like this might be the first thought. But when you look deeper into Hertford, you'll find that it has a very deep history of rave culture. Originally, it was called Parliament Records and was run by Rob Haigh, a.k.a. Omni Trio, from around '89 I think. My long time friend D-S Mat Reflex took it over around 2001 with a friend of his.
So when did the shop become The Dominion Order?
That partnership didn't work out and I was called in later in 2001. I showed Mat the plans I'd been working on called 'Dominion'. One maybe two years of construction and a lot of trial and error later The Nautilus Mk1 was born. To help you understand when this was, Facebook didn't exist and MySpace was the dominant social media format at that time.
And now you're in Essex, correct? When and why did that move happen?
Being in a town centre, as many readers will know, is the Wild West for people who can't handle their drink. This, plus our blacked out windows and very big Cerwin Vega's blasting near 247, would mean many thought we were a night club, trying to get in, hanging about outside and various things I'd be unwise to mention. All I can say about those times is, we had many fights with the local drunken 'hardmen', it was becoming distracting from what we are and what we were trying to do. We moved location (The Nautilus Mk2) to outside of the town, a unit in Stanstead Abbots, and gave up the record shop side of our operation. Besides anything else, shop rates are brutal.
Although I didn't realise it at the time, this was probably a turning point for me concerning The Order, DJing and the music. Music was no longer making me happy and looking around at the 'scene' was making me cynical. So I decided to withdraw from all things music (2008/9)for the next 5 years. I was very disillusioned with the music 'scene' and wanted nothing more to do with it. It was my friend Mat Reflex who talked me into returning to The Art as we call it. He pointed out to me that to stop doing what you love is hurting no one but yourself. I could not fault his logic. I've always been thankful to him for that.
During this time some of the original Dominion Soldiers went on to do great things. An example being: Ricky Law of Law & Wheeler.
This man is a true Junglist and I've enjoyed watching his development. Salute Ricky.
With the amount of effort that a project like The Dominion Order requires, how do you balance that with other aspects of life?
The 'balance' isn't always easy to achieve, but I'm very fortunate to have a very very understanding and supportive wife and a good family home life. The Collective nature of The Order means amongst other things that we are all in truth friends so our time together is always a pleasure for us. Many speak about 'family' we actually are. Brothers from other mothers and all that. This is where our strength comes from.
OK, moving towards wrapping things up, what's next for The Dominion Order?
There will be further HellFire Club events occurring later in the not too distant future with the intent of moving it to various venues up and down the country. We are constantly looking for venues, so if any of your readers know of any send me the information and I will look into it.
We will also be beginning a weekly Dominion Order Friday night in Shoreditch at the end of July. The exact name and location is classified at present but we will be doing a release about it in the very near future. This will be a horns and whistle affair, the venue is one memories can and will be made in. The music will of course always be quality.
And finally, who should we be looking for on the Essex scene?
Our studio is based in Essex but we are not bound to Essex. We are a U.K thing. I believe within every area there are junglists that simply aren't heard of. This, however, doesn't mean they aren't good at what they do. So, we never stay 'area centric', this is not our way. Music, as I understand it, can come from anywhere, this is one of the things I like so much about it.
A few final words if I may.
Salute to The Headz.
Stay on The path.
Keep it Underground.
And you can keep yourself on the path by regularly checking in on The Dominion Order's Twitter feed and Facebook page.