Perusing the Dogs on Acid forum recently, I came across a community effort to promote the music made by the producers active on the site. I caught up with forum member Boredome to find out more.
Can you begin by introducing yourself?
​Greetings, this is Boredome, Italian Producer & DJ, 36 years of age. ​I began doing music during my early teens, when I was 12 years old. I already come from a modern Piano background, and began experimenting some hiphop beats on an old external sequencer of the 80's.​ I released a hiphop EP and an LP under the moniker "Zona-R"/"Stretto Giro prod." during my teenage years.​ Later, I had small collaborations with other Italian hiphop artists but then, during my 20's, I moved to London to study sound engineering.​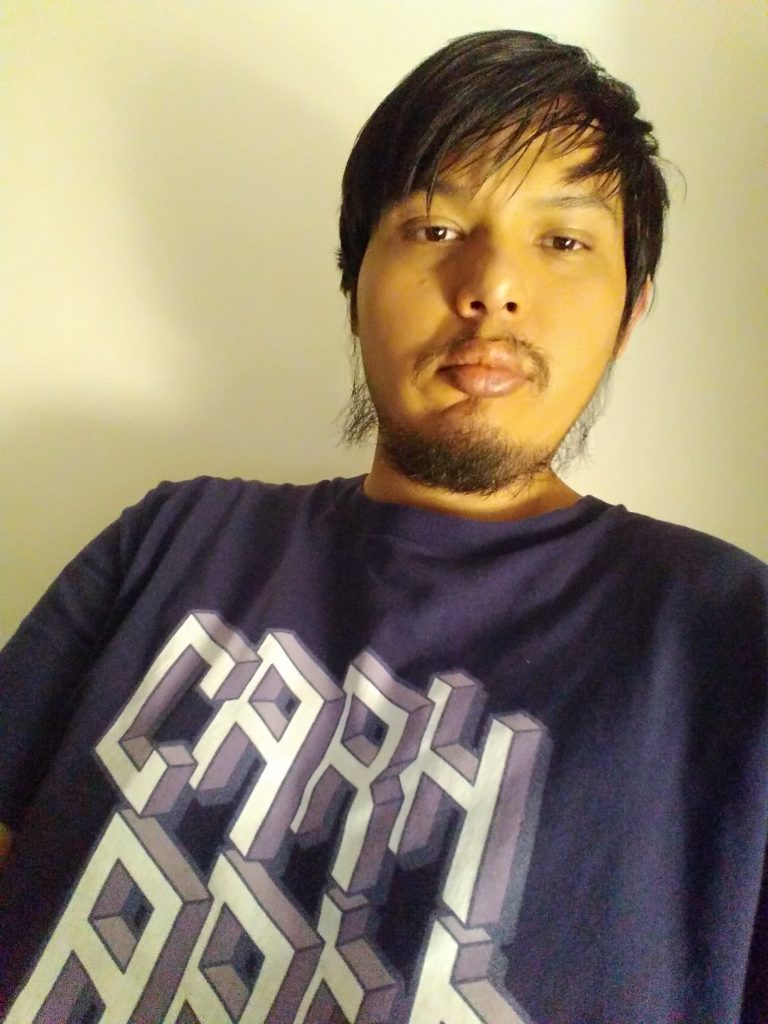 However, at age 18 I became fixated with the idea of doing drum and bass/jungle rolls, and began my long journey into the studio and​ out on the decks, partying with friends or by myself.​ I had a few good chances to build a reputation in production during early 2000s alongside well known producers, I won't cite their names here. Unfortunately, the occasion was lost, partly down to my attitude and also due to a lot of bad luck as my technology collapsed at the moment of a big collaboration.​ Finally getting there, after 20 years, with a release set in the future on a notorious Finnish label, and organizing myself to become a valid ​alternative to all the big names out there.​
You've created a rather special mix recently, can you outline what's distinctive about it?​
The source of the content in the mix are producers from the drum and bass forum, Dogs On Acid.​ There's a lot of quality productions there, believe me; and it tends to be exclusive, in that the material hasn't been released yet.​ What makes it special is the quality of the material married to the fact that many of the tracks may not be released in ages, or, in some cases, never see the light of day, except on my mix.​
1 Rezpkt – If You're Outta Love VIP
2 Nikal Might – In Potentia
3 Thermal – Depths
4 Mencel & Sahil – Room 9
5 Boredome – Golden Delusions
6 Evasion & Soulprint – Jazzy Does It
7 Jaise – Depth
8 Kola Nut – Sonic Rain
9 Clearance – Gangsta Town
10 Boredome – Silent Hour
11 Evasion – Replicant
12 Kommuh – Valley Of The Shadows (2018 Jungle Refix)
13 Kola Nut – Drunken Master
14 Instruction.Set – Sunken DJ
15 Noge – Habituating
16 Clearance – Scurvy Crew
17 Klonhead – Deadly Sins
I'd like to clarify, the majority of these tracks are unsigned,​ correct?
Exactly, most of the tracks on the mix are unsigned or released as free downloads on the producers pages, for example, the ones by Evasion or Kola Nut. ​However some tunes have been scheduled for release, e.g., "Depth" from Jaise is available from Subplate Recordings. ​
So what inspired you to do the mix?​
Boredom at first. I was bored of the situation, trying to solve my hunger to DJ quality tunes without having the cash to spend on new material. A few years ago I used to buy new releases every month to mix in a monthly podcast. It was fun, but quite expensive for the tight situation I was living.​
Being in this situation, I had this glimpse of asking the forum members for help. It is becoming an extremely fresh and creative idea as well as giving a platform to the best upcoming producers.​
​
Some Sonic Nutrition readers will be unfamiliar with Dogs on Acid.​ Could you describe the site?​
Dogs On Acid is one of the few drum and bass themed forums around. It's probably the biggest of the few left around the net. ​If you are interested in the world of Drum and Bass, if you are looking for tips concerning production techniques, if you are looking for events or simply​ want to have a chat on your favourite tune; it's the place to be. There's also an "off-topic" section where you can write anything else not concerning drum and bass.​​
On a personal note, can you give an example of how the commuity has helped you as a producer?
Yeah, on the attitude I had concerning the promotion of my tunes for example. I was bashing all of my new content out on Soundcloud, for ages, and getting results, but not the best from the labels. Some of the most experienced producers on DOA suggested to me that I keep all my new content in private and share it ​just with the labels I was interested in. Actually, it helped a lot.​
Finally, apart from your own work, what tracks in the mix are your​ favourites?
There are no favourites in particular, even if I struggled a bit with the structure of some of the tunes, as they aren't DJ friendly at all. I have to say that​ the quality of the producer on each track shines there. In particular, the most DJ friendly tunes were those by Kola Nut, Evasion, Nikal Might, Clearance and Thermal.​ Even the more underground sounding people like, for example, Klonhead studied a structure that is easy to mix with good results.
If you like the tunes you hear on the mix and want to connect with any of the artists or just want to chat about Drum 'n' Bass in general, then I'd heartily recommend joining Dogs on Acid and making your first post.
Bordome's SoundCloud is here and includes further mixes of Dogs on Acid member productions. Note that this mix has been generously hosted by Dogs on Acid member KAL.